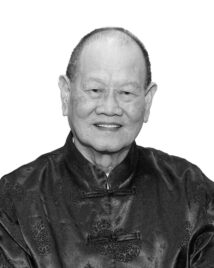 Thomas Ing Kuong Wong
May 30, 1939
-
July 29, 2021
It is with profound sorrow that the family of Thomas Ing Kuong Wong announce his peaceful passing the morning of Thursday, July 29th, 2021, at the age of 82, with the love of his family surrounding him.
Thomas was a very family-oriented man, who loved and cherished his family with his whole heart. If asked, he would proudly list his family members with ease. He was sweet, kind, caring, and as those who had the great pleasure of knowing him would agree, he was one of the most humble, down-to-earth people you would ever meet. But above all else, he was a God-fearing man whose faith was never shaken no matter the season of life he experienced.
He will be lovingly remembered by his wife of 62 years, Eng Lee Foo; children, Willie (Rick), Hua (Belinda), Wei (Eng), Kee (Cheerly), Eling (Sam), Ting (Candace); 14 grandchildren; 7 great-grandchildren; sister, Jo Ning; and numerous other family members and friends.
Thomas was predeceased by his parents, Ngn Yew and Ngo Moi; and sister, Jo Yee.
A Celebration of Life will be held on Thursday, August 5th, 2021 with public viewing from 1:00 p.m. to 2:00 p.m., at Trinity Funeral Home, 10530-116 Street NW, Edmonton, AB.
Memorial donations may be made to the Edmonton Christian Community Church (福音堂), 8810-65 Avenue NW, Edmonton, AB T6E 0J7.