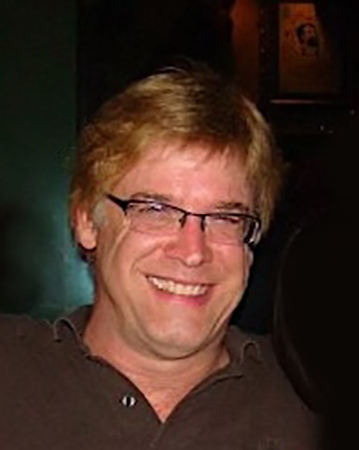 Todd Tuckwell
April 15, 1959
-
July 17, 2023
Son, brother, cousin, friend, favorite uncle to countless pets. Master of Lemon Snow with Custard Sauce. Sovereign of shenanigans.
He was kind. He was generous. He was a raconteur extraordinaire. Lord of the dinner party. Maestro of any menu. Maharajah of the cosmic brownie. He traveled the world, made friends everywhere, then returned home to conquer 10,000 kilometers on "Darth eVader" and was ready for 10,000 more.
Todd dedicated decades to his work in telecommunications, making friendships along the way that would last a lifetime. He laughed. He laughed a lot. And he made other people laugh, even when, especially when, it wasn't appropriate. He adopted a park, kept it clean and planted grass without permission. He hoarded egg nog in winter and drank it in summer with rum. He rarely met a plate of food that wasn't photo worthy. Supporter of the West Edmonton Music Society. Weekly attendee of the coffee club. Vanquisher of opponents on Words With Friends. King of countless "will attend" RSVPs. Cleaner of other people's dirty windows whether they liked it or not. Overlord of Stella, his vacuum robot. Best friend and dad to Jazzkitty.
His retirement years, although not as long as hoped, were spent with everything and everyone he loved: food, friends, family. He leaves behind his beloved parents Lynda and Paul in Victoria BC, his sister Cathy and the 100 or so dogs she'll adopt in the next few years, cousins all over the country of varying degrees of sobriety depending on the time of day, and he leaves you, all of you, with the happiest memories of how great it was while it lasted.
Join us to celebrate Todd's extraordinary life at the Royal Glenora Club in Edmonton, September 18th at 2:30pm. If you have any photos, anecdotes or information you'd like to share, please email: tuckwell2023@gmail.com.