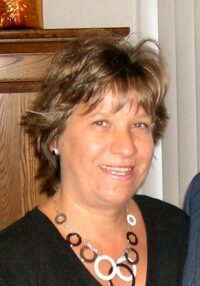 Trudy Gail Billings
August 29, 1958
-
June 13, 2022
On Monday June 13, 2022 Trudy Gail Billings passed away peacefully at home at the age of 63, due to an aggressive form of cancer.
Trudy was born in Edmonton on August 29, 1958. Trudy was the daughter of John and Alice Symic.
Trudy is survived by her beloved husband Ron of 41 years, her mother Alice Symic; her brothers Allan (Elizabeth) Symic, Randy (Catherine) Symic, and sister Carol (Robert) Lupul. Trudy is predeceased by her father John Symic and oldest brother Garry Symic.
The family would like to express their gratitude for the overwhelming support they have received from relatives and friends during this difficult time.
The family is also sincerely grateful to the staff of the University of Alberta Hospital, and especially the Edmonton Palliative Home Care team that assisted in the caring of Trudy during the last few weeks of her life, ensuring that she was as comfortable as possible to the very end.
Trudy and Ron, firmly believe the promise that Jesus gave us when he said, "Do not be amazed at this, for the hour is coming in which all those in the memorial tombs will hear his voice and come out" (John 5: 28, 29). She will be truly missed by all her family and the many friends who look forward to once again being together with her on an earthly paradise. (Revelation 21:3, 4)
At the request of Trudy, there will be no memorial service held.