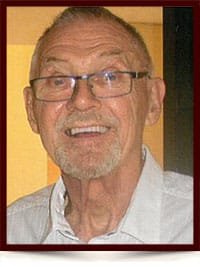 Val Gundmundsson
October 25, 1941 - May 16, 2017
Survived by his loving wife –Shirley; Daughters Lena (Warren); Linda (Dale ) Michaels; Berglind Vallirsdottier; Son Allan(Rhonda)Sleen; 13 Grandchildren and 9 Great Grandchildren; Brothers; Edvard, Eddi, and Stefan.
He is Predeceased by His Parents, sons Valur and Del, and his sister Sigridur.
Celebration of Life
Tuesday May 23, 2:00PM
Trinity Funeral Home
10530 116 Street, Edmonton.