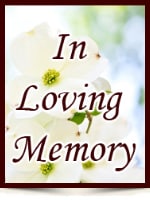 Wayne Douglas Gathercole
June 26 1940 - October 18 2017
Wayne Douglas Gathercole a Loving Husband a father and a proud grandfather passed away Suddenly on October 18 2017,  Wayne is survived by his Wife Carol (Neufeld) of 42 years and their 5 children, Michael, Andy, Mark , Adam, and Cassie (Scott) Calahaisn  and his 3 Grand Children Austin, Destini and Peyton. His brothers Chuck (Ann), Ray, his sister Bettyann (Brian) Peach and his extended family members.
He was predeceased by his parents Thomas and Bertha Rose Gathercole and his sister Irene Carlson.. He will be greatly missed by all.
We liked to thank the nurses and doctors that worked hard to help him during his stay at the Misericordia Hospital.