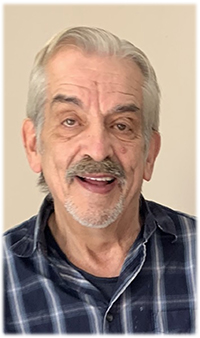 William (Bill) Royal Drimmie
June 1, 1950
-
February 1, 2022
It is with great sadness that we announce the sudden passing of our beloved Father and devoted Poppa, William Royal Drimmie.
Bill is survived by his Daughters, Tamara Nielson (Dustin) and Alisha Drimmie. Grandchildren, Tanner, Tayson, Marshall and Elizabeth. Siblings, Noelle, Elaine and Glenn. Mother of their children, Dianne. Bill was predeceased by his Son, Marshall, as well as his Parents, Royal and Florence.
Bill's love was felt by everyone who entered his life. His family was always his priority. Bill had recently discovered his birth history and learned there were many more people he was connected to which includes his birth Mother Phyllis, 5 siblings Kathy, Sheila, Debby, Gary, Johny, a niece Cassandra and many others.
His presence will be missed immensely but the love he gave to each of us will always be here.
A Celebration of Life will be held on February 27, 2:30 pm. at River West Christian Church 19815 45 Ave NW, Edmonton AB.
For those unable to attend in person the virtual service link via Zoom is https://us02web.zoom.us/j/89911305557 Meeting ID: 899 1130 5557