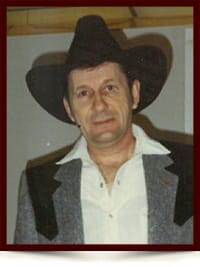 William Harvey Penorowsky
Bill passed away on June 28, 2017 at the age of 75.
Bill is survived by his two sons Harvey Roshuk, Jason Gadwa, his daughter Cindy Eggerstedt, grandchildren, niece Maggie Roshuk, his beloved friend and ex-wife Vicki Arcand, step sons and daughters, Debbie Paul, Wyatt, Corinne,
Verna and Vernon Arcand, several step grandchildren, one special grandson and side kick Taylor Yellowdirt, and numerous relatives and friends.
He also knew and worked with many people in different communities during his life time, mostly with First Nations people. First Nations of Kehewin , Janvier and Alexander.
Bill was predeceased by his parents Harvey and Jean Penerowsky of Vermillion, Alberta, his sister Pat Miller, son-in-law Fred Eggerstedt and niece Jennifer Roshuk.
Funeral Service
Saturday July 8, 2017 10:00AM
Trinity Funeral Home Chapel
10530 116 Street, Edmonton AB