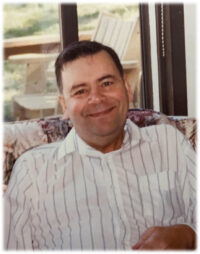 Albert Peters
Passed Away
October 12, 2021
Albert Peters went to be with his Savior October 12, 2021. He was 80 years old.
Albert will be dearly missed by his wife Maureen (McCoy) Peters, Their daughter Shannon (Patrick) Hoppus, of Hope BC, and son Mark (Andrea) Peters of Calgary, AB; His grandchildren Caleb & Jacob Hoppus (Hope) and Gracie & Ellie Peters (Calgary) as well as his 4 beloved sisters Doris (Roger) Sousy, Esther (Roger) Grimwood, Pauline (Sidney) Unru and Leona (Paul) Chamarney.
He will be remembered and dearly missed by his numerous friends and extended family. The family would also like to mention and specially thank Maryann, Dianna, and Amy, the incredible caregivers, who took such special care of Albert and made it possible to stay at home during his final years.
Memorial Service
Has been postponed due to travel conditions, please check back for an updated date and time.