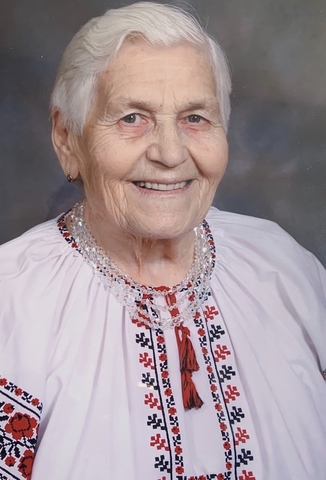 Anna Ksenia Hussynec
Anna Hussynec passed away peacefully at the age of ninety on August 13, 2019. She is survived by her two daughters and their spouses, several grandchildren and great grandchildren, as well as extended family in Canada, Ukraine and Poland.
A special thank you to the staff at St. Michael's Extended Care Centre for their outstanding care of our beloved mother and grandmother.
A private funeral was held on August 17, 2019 at Trinity Funeral Home.