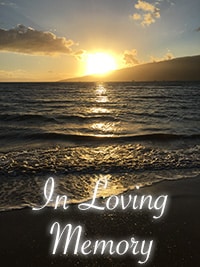 Anne Whyte
On June 15, 2020 Anne Whyte of Sherwood Park passed away at 79 years old.
Anne leaves behind husband Barton, daughters Lori and Lynda, grandchildren Kya Davyn and Brennen, cousins Marion Traynor and June and Tony Gibas, and friends.
Anne was predeceased by her parents Thomas and Mary Birney and brother James Birney.
There is no service planned as the family will have a private memorial.