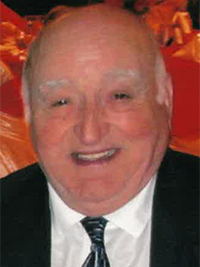 Antonio Fita Gil
Passed Away
December 16, 2021
On December 16, 2021 Mr. Antonio Fita Gil passed away peacefully at the age of 80 years.
He is survived by his loving wife of 54 years, Margarida; his son Roy (Elsa); two grandchildren: Samantha (Dominic) and Ryan (Tabatha) as well as other relatives and many dear friends.
He was predeceased by his parents; his brother Manuel and two sisters Maria Eduarda and Maria Francelina.
Prayers (COVID restrictions in effect)
5:30PM Tuesday December 21, 2021
Our Lady of Fatima Portuguese Church
12311-55 Street Edmonton, AB
Mass of Christian Burial (COVID restrictions in effect)
10:30AM Wednesday December 22, 2021
Our Lady of Fatima Portuguese Church
12311-55 Street Edmonton, AB
Entombment
Holy Cross Mausoleum