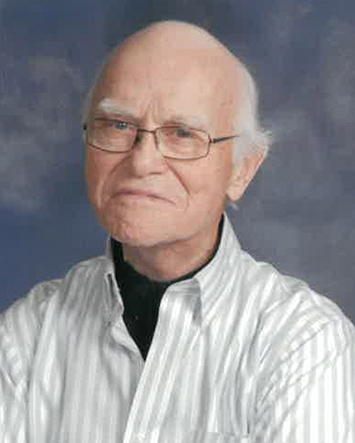 Benoit Aimé Gosselin
April 21, 1939
-
January 21, 2023
Benoit (Ben) Gosselin was born 21 April 1939 in Saint-Paul-de-Montminy to parents Ernest and Lydia (née Chabot) Gosselin.
He died peacefully 21 January 2023 in Edmonton at the age of 83 after a long illness. Brother to seven siblings and four older half brothers and sisters, Ben grew up on the family homestead north of Guy, Alberta where he and his brothers took on the responsibility for the farm from a very young age. He later finished his schooling and completed his apprenticeship as a machinist/toolmaker. He took pride in being a skilled machinist and worked for machine shops in Edmonton and at the Boeing Company in Washington USA. He loved socializing with family and friends, was a golfer, a private pilot and loved to play billiards. He was always interested in politics and finance, and had a lifelong love of technology and cars.
He is survived by his loving wife of 59 years Rollande Gosselin (née Bastien), his daughters Carolynn Gosselin (Jennifer d.) and Renée Sward (David) and his grand children Paul-Émile and Christian Lambotte, Océanne and Sonja Sward, his brothers Jean Gosselin (Lucille d.) and Guy Gosselin (Thérèse) and sister Madeleine Gosselin, as well as many nieces, nephews and friends.
He was predeceased by his daughter-in-law Jennifer Allaby, former son-in-law Eric Lambotte, his parents Ernest and Lydia, half-siblings Aimé Gosselin (Alice d.) and Cécile Poirier (Philippe d.), Eddé Gagné (Marie d.) and Archelas Gagné (Chantale d.), and siblings Roch Gosselin, Marie Van den Elzen (Théo d.), Lucille Beaudoin (Maurice d.) and Hélène Fournier (Léo d.) and brothers-in-law Rosaire Bastien, Gerry Dancause and Raymond Paquette.
His funeral mass will be held in Beaumont, Alberta at St. Vital Church (4905 50 St, Beaumont, AB) on 28 January 2023 at 10:30AM followed by a graveside service.
Luncheon to be held at Beaumont 50 Plus Club.