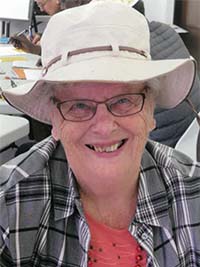 Bertha Groot
July 25, 1931
-
September 3, 2021
Our own wonder woman, Bertha Groot (VandenBorn), died suddenly on September 3, 2021 at the age of 90. She will be dearly missed every day by her husband of 66 years William Groot, her children Laura (Andrew), Donald (Pat), Wayne (Luz Maria), Helen (Joel), Marian (Wendell), Jennifer (Theodore), her two brothers, 2 sisters in law, 12 grandchildren, nieces, nephews and friends.
Her love languages were acts of service and spending quality time with others. We are all warmer in body and spirit from her hand knitted sweaters and socks, her kitchen table, her faithful service in church as organist, and her volunteer support to new Canadians. She was curious and always wanted to know what was happening in each of our lives. She was embracing, accepting and supportive to all those she knew. Her deep faith in God was a foundation for all that she did. We are grateful for the gift of Bertha in all our lives.
There will be a viewing at Trinity Funeral Home, 10530-116 Street, on Thursday September 9 from 7-8 pm.
The service will be held September 10 at Trinity Christian Reformed Church, 13427-57 Street NW at 2 pm. To protect our elders we ask that all who attend to wear a mask when indoors and no refreshments will be served. Please join the family after the service for sharing and fellowship.
You can join via the livestream link https://youtu.be/bqGvYNZc40s