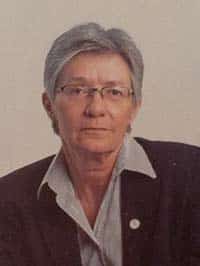 Beverly Rachwalski
January 26, 1949 – March 16, 2018
It is with great sadness we announce the passing of Beverly Rachwalski who passed away peacefully March 16, 2018 at the age of 69.
She leaves to mourn her brother Tom (Marie) Rachwalski; niece Sheila (John) Sinkie, and nephew Craig (Wendy) Rachwalski; great niece Jordyn and great nephews: Ryan, Cole and Jake, as well extended family and friends.
She was predeceased by her parents, Mike and Ruth Rachwalski of Taber Alberta.
Beverly was born in Taber Alberta, and attended the University of Alberta where she earned her Bachelor of Science Degree in Occupational Therapy and in 1984 received Master's  Degree in Health Science Administration.
Bev's contributions go back to 1984 were she was the quality assurance coordinator at Edmonton General Hospital. In 1988 she took on the role as director of hospital services.  Since 1995 she led operations of the Grey Nun's Community Hospital in the position of Site Administrator and Vice President.  In October 2001 the Caritas Board of Directors announced appointment of Beverly as President of the Caritas Health Group.  Beverly retired in the fall of 2005 but continued to actively better the health care system in a consulting role.
Beverly will be sadly missed by all those who knew and loved her.
As per Bev's wishes, there will be no formal funeral or memorial service, those wishing to make a donation in Bev's name can do so to the Covenant Health Foundation or the SPCA.