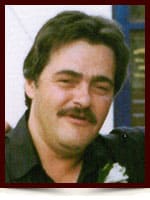 Bob Lanski
On August 27, 2015 Bob passed away peacefully at the age of 63. Left to cherish his memory are his loving wife Lynda of 31 years, children Rick Peterson, Erin Peterson, Niki (Ted) Sorensen, 5 grandchildren, 2 great grandchildren and mother Leda. Bob was predeceased by his father Walter and brother Gary.
Celebration of Life
Friday September 4, 2015 at 10 am
Trinity Funeral Home Central Memorial Chapel
10530 116 Street, Edmonton, AB.
Memorial Donations
Networks Activity Centre,
#214 Bonnie Doon Shopping Centre,
Edmonton, AB, T6C 4E3.