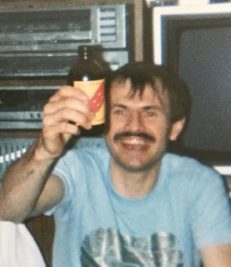 Bobby Kostiw
We are saddened to announce the passing of our beloved brother Bobby Kostiw(62) on June 11 2020. He will be missed by sisters Lubie Parchewsky (Lawrence), Donna Jensen (Erik), Mary-Ann Kostiw (Dave), Kathy Donesley, Brenda Pauls(Tony), Sonya Chudyk(Roger) and numerous aunts, uncles, nieces and nephews.
He is predeceased by parents Peter(1985), Nadie(2003), and sister Nancy(2006).
A private memorial will be held with a burial to follow at St. Micheals Cemetery . Donations can be made at any food bank in his name if desired.
When we count our many blessings,
it isn't hard to see
That life's most valued riches
are the treasures that are free,
For it isn't what we own or buy
that signifies our wealth,
It's the special gifts that haven't a price
Our family, friends and health.
Until we meet again brother