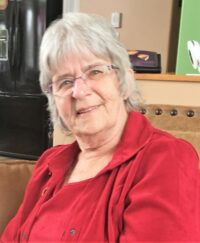 Brenda Dale Fox
April 24, 1944
-
July 8, 2022
Brenda was born in Lamont Alberta on April 24th, 1944 to Nellie P. Felix and Edward F. Felix. She spent most of her childhood years in the Cold Lake area, where her and her siblings spent their summers swimming and enjoying the sunny lakeside days. She attended Elementary and middle school in the Cold lake area and then her high school years were spent in Edmonton, Alberta.
In 1961 Brenda married Martin S. Fox in Edmonton Alberta where they started their family. They had four children; Crystal, Dawson, Corrine and Trevor. She spent her young adult years raising her family and then later moving to Leduc, Alberta. While living in Leduc she worked as a waitress for many years before taking a job catering in the Oil Patch. She often spoke about her years of taking care of her oilfield family and flying into camps on small planes. In the summer months she ran a catering truck called 'A Taste of Country' where her Grandchildren loved to go visit her while she worked.
She loved spending time at Sharon and Bob's with family and friends. Some of Ryan and Chantalle's fondest memories are sitting around the fire roasting Marshmallows with her, baking cookies, playing 'Oh Sugar' and swimming in the lake. Carol and Michael spoke about her sense of humor and the time she convinced Michael there were Bat Wings in Pumpkin Pie. Other than her family and Grandchildren her hobbies also included gardening, fishing, camping, puzzles and of course swimming.
In her senior years she lived in Holden, Alberta with her favorite cats Scooter and Scamp. She spent time with family and was later blessed with two Great Grandchildren. She had the opportunity to travel to Alaska with Kay and Alfred, Victoria and Hawaii with Crystal and Ecuador with Trevor. She often spoke about the trips she took and the great memories she made along the way.
The last year Brenda lived in Leduc Alberta while being cared for by her three children and an amazing Palliative Nursing Team. Brenda passed away peacefully on July 8th, 2022 after suffering from a brief illness.
She was predeceased by her parents Edward and Nellie Felix, her daughter Corrine, her brother Dallas, her sister Sharon and her half-brother Everett.
She is survived by her three children Crystal (husband David), Dawson and Trevor, her sister Kay (husband Alfred), her Grandchildren Ryan and Chantalle (husband Michael), Great Grandchildren Veronica and Danica, Numerous Nieces, Nephews, Cousins and In-laws.
The family asks that any donations are made to STARS Air Ambulance or the Cross Cancer Institute