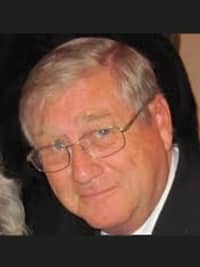 Brian Charles Urquhart Cameron
Brian Charles Urquhart Cameron, age 75, of Edmonton, Alberta, passed away suddenly at home on Sunday June 3 2018.
Loving husband to Carol, and Father of Fraser and Ian, he will be sorely missed.
Following his career in Telecommunications with Northern Electric, CNCP Telecommunications, and AGT/TELUS, Brian took delight in refereeing minor and men's senior hockey in New Sarepta and Beaumont.
Pre-deceased by his younger brother Robert, his Mother Erma, and Father Charles; Brian is survived by his sisters' Brenda Swan (Smiths Falls, Ont.); Sandra Stephen (Stuart, Florida); Donna Pounder (Mississauga, Ont.) and Debbie Cameron (Vancouver, B.C.), together with his brothers Donald Cameron (Edmonton, Ab.), and Roger Cameron (Victoria, B.C.).
The family will receive friends and family on Saturday June 9 from 1pm to 5pm at the family home in Edmonton for a celebration of life.  Individuals planning on attending are asked to contact Ian at Ian.Kael.Cameron@Gmail.com for additional information.
In lieu of flowers, Memorial donations may be made in Brian's name to the Heart and Stroke Foundation and/or The Royal Canadian Legion