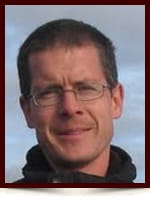 December 20, 1973 - July 31, 2010
"When ye are in the service of your fellow beings ye are only in the service of your God." Mosiah 2:17 It is with heavy hearts that we announce the tragic passing of Brian Dennis Tilley, age 36, after his plane crashed while fighting forest fires in Southwestern, BC on July 31, 2010. Brian was the soul mate and best friend of Annette, his wife of 10 years; a devoted and loving father to his four daughters, Amberly, Savannah, Maile and Paige. He will be lovingly remembered by his parents John and Ritva Tilley; his brother Mark (Kendra) and their daughter Sandra, his sister Cheryl, in-laws Larry and Reta Fertich as well as other relatives and a multitude of dear friends.
Memorial Donations:
In lieu of flowers, donations in Brian's memory may be made to a trust fund established for his children, "Tammy Annette Tilley in Trust," at any branch of HSBC Bank of Canada.
Funeral Service:
1:00PM Saturday August 14, 2010 - Church of Jesus Christ of Latter-Day Saints
Address:
14325-53 Avenue
Edmonton, AB