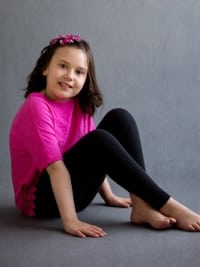 Cassidy Hannah Davies-Hunt
The Davies-Hunt family is broken-hearted to announce the passing of
Cassidy Hannah Davies-Hunt
at the age of ten years on November 25, 2018 at the Stollery Children's Hospital in Edmonton, Alberta.
Cassidy is survived by her sisters Alexis and Olivia and brother Taylor, parents Lindsay and Lee and puppy Mya.
Funeral services will be held Saturday, January 5, 2019 at St. Paul's Catholic Church in High Prairie, Alberta at 11am.
A celebration of her shining life will be held at St. Andrew's Catholic School following the service.
Donations in Cassidy's honour may be made to the
Neurosurgery Kids Fund (Edmonton),
the Stollery Children's Hospital Foundation (Edmonton)
or the Kids with Cancer Foundation (Edmonton).