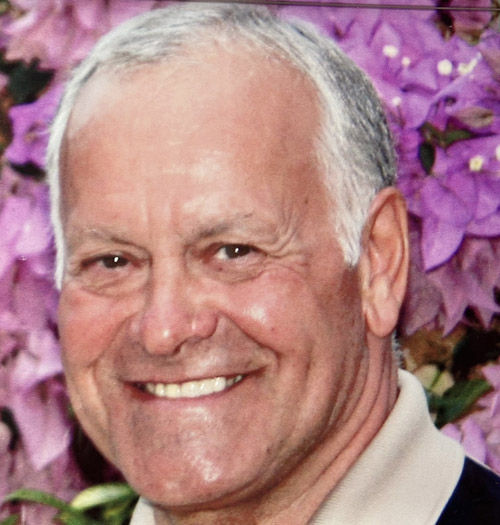 Charles "Charlie" Etienne Loiselle
It is with great sadness in our hearts that the Loiselle family share that our brother Charlie Loiselle, left our sides in the evening of November 2nd, 2022.
Charlie was born to parents Edouard and Lucette Loiselle, on April 4th, 1948, in Winnipeg, Manitoba.  Both his father (Edouard Loiselle), and his mother (Lucette Plamondon) predeceased him. 
His siblings, Joanne (Roger) Bouvier, Louis (Gwen) Loiselle, and Ginette (Rick) Volpato survive him.  His Stepdaughter, Jennifer Santangelo, survives him, He is also survived by his nieces and nephews, Jacqueline Bouvier (Guy Fenez) and Joel (Crystal) Bouvier, and Neil (France) Loiselle and Ellyse (Matt) Johnson.  Great nieces and nephews, and numerous cousins from both sides also survive him. 
Charlie's life journey spanned 74 years, and involved plenty of adventure.  He spent 37 of those years as a very successful businessman, who was reputed to be able to "Sell Ice to Eskimos".
Charlie had numerous interests, which included, hockey, football, soccer, travel, fishing, race-horses, and his most recent crown, GESA, or Greater Edmonton Shuffleboard Association.  He greatly enjoyed the game of shuffleboard during his time spent in Arizona, and had a vision to bring it to the Edmonton area.  As he always did, Charlie jumped in with both feet to create GESA.  He took it from an idea through to the premier shuffleboard organization it is in the shuffleboard world.
Charlie most always did things "His Way", and for the last leg of his life journey on his way to the "Pearly gates of Heaven", once again, "He did it His Way".
He was enduring plenty of pain, and he was suffering, and in his final days, all he could think of was to spare his family the unkind memories of the pain.  Medical Assistance In Death, (M.A.I.D.) came to his rescue, and were so kind, caring and empathetic to his needs, and to our family.
During his final weeks, the doctors and nurses of the Strathcona Community Hospital, the Misericordia Hospital, the Grey Nuns Community Hospital, and the Capital Care Norwood Choice, all in the Edmonton area, did their level best to care for our brother.  All of them should be proud of the care they extended Charlie during the last two weeks of his journey. At times, there was confusion, and sometimes failure, yet they continued to find ways to resolve his pain and suffering until it was under control.  When M.A.I.D allowed him to qualify for the M.A.I.D. program, they were all brave, they laughed with him when he joked and laughed with them. 
My brother gave me a gift, in allowing me to become his caregiver, his rock, all the while being my rock, to give me strength to carry him though.  
He is missed, and will always be missed, however he would want you to think of a good moment, a kind moment, or a funny moment you shared with him, and hang on to that.
The family asks that in lieu of flowers or other any expressions, you consider making a donation to M.A.I.D.,  Jocelyn House Hospice in Winnipeg, Manitoba, or any Cancer research of your choosing.
 A "Celebration of Life" will be planned in the Winnipeg, Manitoba area, in the summertime 2023. Details will be updated here ASAP. (Expected to be Mid-July)
 A "Celebration of Life" "Charlie's Leaving the Planet Party" is being planned, at the Ottewell Curling & Golf Club, 4205 – 102 Avenue NW, Edmonton, Alberta, on Friday November 25 th , 2022 from 1:00 PM to 4:00 PM.