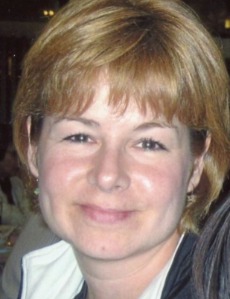 Cheirie Lee Leung
March 14, 1963
-
January 27, 2023
LEUNG, Cheirie Lee
14 March 1963 - 27 January 2023
With heavy hearts, we announce the passing of Cheirie Lee Leung (Allard) of Edmonton, Alberta, who passed away on 27 January 2023 at the age of 59.
Cheirie was born in St. Boniface, Manitoba, Daughter of Clifford Allard; Mother; Wilma Freelend. Is survived by her loving husband, Peterson; Children; Michelle (Michael), Sister Camillen (Cammie) (Ryan), Half Sister; Georgine, Half Brothers; Nevin (Angela) and David (Andrea) as well as many nieces and nephew's. Clifford her father, was predeceased by Cheirie.
Cheirie moved to Edmonton, Alberta in 1966 with her father and sister Cammie. Cheirie grew up with extended families the Ludwar's and Leckie's that assisted with raising her when Clifford had to work out of town. Cheirie attended a Catholic Preschool and Junior High school. Cheirie had many passions, loved to swim and was even on the Junior High Olympic swim team. Painting, she could paint almost anything she saw. Music, loved to listen to classical and classical rock music or go to concerts to see them live. She worked at the apprentership board for the Alberta Govt. Cheirie met the love of her life Peterson and was married in 1994 and in 1996 they welcomed their beautiful daughter Michelle into the world.
Cheirie spent a lot of time volunteering at Michelle's mandarin school. She learned the Cantonese language quickly. Cheirie was a stay home mom and loved every minute of taking care of her beautiful daughter, and loving and caring husband. She touched everyone in a unique way that new her. She was a very kind, warm, gentle person who always made you smile especially when you were having a bad day.
May God rest your soul, you are now free from pain and are at Peace. You will always be missed and forever in our hearts.
A private celebration of life is being held for Cheirie 11 Feb 2023.