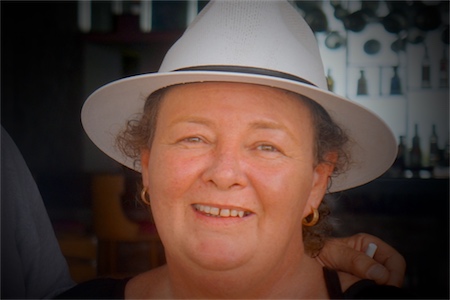 Colleen Patricia McQuarrie
Colleen Patricia McQuarrie
January 25, 1959 -January 18, 2019
It is with broken hearts that the family of Colleen McQuarrie announces her passing on January 18, 2018 at the University of Alberta Hospital in Edmonton Alberta.
Colleen was born in Calgary Alberta January 25th, 1959. Predeceased by her parents Mary Ellen McQuarrie (Crowley) and James Neil McQuarrie.
Colleen is survived by her loving husband Keith Halbauer, son Dustin Zimmerman, daughter Chelsea Rota (Lance), son Josh Halbauer, brother Robert McQuarrie (Elsa), sister Donna Ferguson (Robert), brother-in-law Dave Halbauer, Rob Halbauer, sister-in-law Yvonne Bradley and Norine Sexton. A much-loved Auntie, Colleen leaves to mourn, James McQuarrie, Jessica McQuarrie (Dan) , Rebecca Pepin (Andy & Sadie) and Joey Ferguson. Colleen touched all who knew her, relatives, friends and the students she taught. She will be deeply missed.
Colleen will be remembered for her beautiful smile and kind heart. A gentle, patient person who had respect and compassion for everyone she met. She always thought of others before herself. Never one to complain, she faced health challenges with grace and dignity. She loved her family above all else.
She enjoyed many trips to Mexico with Keith and the kids. She loved camping and always looked forward to taking the dogs along in the trailer, heading out each summer for an adventure.
A beautiful soul taken from us too soon. She will live forever in our hearts and will never be forgotten.
Cremation has taken place. There will be a small gathering January 26th in the afternoon at the home of Colleen's daughter. A Celebration of Life will be held in the Spring at Oak Lake Manitoba.