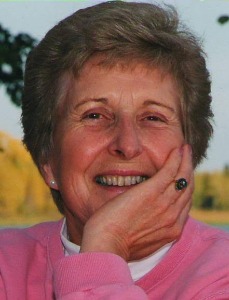 Connie (AKA Kalyna) Soliski
June 27, 1937
-
January 9, 2023
On January 9, 2023, Connie, aka Kalyna Soliski (nee Danyluk), passed away peacefully under the comfort and care of the exquisite staff at the Royal Alexandra Hospital in Edmonton, AB, Canada.
Connie leaves to honour and boast of her life led by her daughter Gail (Rick Ferster), son Jim, son Ron (Kathy Elliott), grandson Ryden, granddaughter Fran Leishman (Eric), brothers Peter (Helen), George (Shirley) and Joseph (Lois). In addition, numerous cherished nieces, nephews and their families.
Connie was predeceased by her husband Fred, parents William and Mary, brother William, sister Nellie and nieces Elaine Shuflita and Sierra Castor.
Connie's vibrancy was legendary, and she was well-liked, respected and admired by everyone, and everywhere she touched.
These traits and many more will be celebrated at Highlands Golf Course Clubhouse (6603 Ada Boulevard NW Edmonton) on Friday, January 20th, 2023, beginning at 7 pm.
Urn burial to rest for eternity with her husband Fred and father of her children will take place the next day at St. Michaels Cemetery (137 Avenue & 82 Street Edmonton, Section 11) beginning at 9:30 am.
In lieu of flowers, please donate to Parkinson's research in Connie's name.