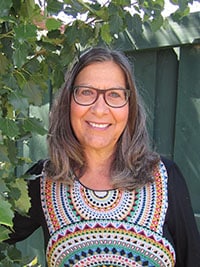 Connie Mary Evelyn Bokenfohr
It is with great sadness we announce the passing of Connie Mary Evelyn Bokenfohr on January 18, 2021, after a courageous battle with cancer.
Left to cherish her memory are her daughters Quinn (Ross), Nova, and Tess (Ryan), her dog Gus, her sisters Lorna and Debbie, her parents Ernie and Evelyn, and her nieces, nephews and extended family and friends.
Connie was a free spirit who was on a journey of healing, joy and enlightenment. She enjoyed all projects from crafting to landscaping her yard. Connie loved her animals and the walks they went on. She was passionate about travelling and had an admiration for local artists. Connie found great comfort in her students with whom she shared her wisdom and nurtured their journeys. She taught those around her to be proud and speak their truth loudly.
As per Connie's wishes, there is no funeral planned, however, a celebration of life will be held at a later date.
In lieu of flowers, please consider donating to the Hereditary Breast and Ovarian Cancer Society.