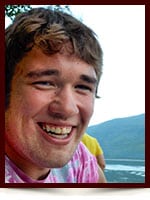 Daniel Doberstein
On April 7th, our gentle giant passed away. Daniel was our son, brother, nephew, cousin, grandson, friend and much more. He touched the heart of so many. His greatest gift was making those he cared about feel so special. He needed so little, and wanted to give so much. Let's all take a moment to cherish those around you who make you feel meaningful. This was Dan.
He will be lovingly remembered by his mother Leisa, father Michael, step-father Todd, grandmothers Lucille, Evelyn, Diane, and Marilyn, grandfathers Robert and Jerry, brothers Alex and Tate, Sister Lexi, cousins Jamie, Ashley, Mark, Anissa, Sarah, Matthew, Abby, Mitchell, and James, as well as extended family and numerous friends.
He will be joining his grandpa Ed and Grandpa Leo in heaven.
We will all miss your infectious smile, silly laugh, and big bear hugs.
Dan's heart was bigger than most. Daniel always put people first in his world and we could all learn from him.
A memorial service will be held at the Royal Canadian Legion, Kingsway branch on Saturday April 12, at 11:00 am.