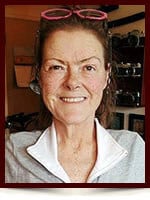 Darlene Kleine
It is with heavy hearts that we announce the peaceful passing of Darlene Kleine (age 59) on December 13, 2016, surrounded by loving and family, at the U of A Hospital due to complications after a long awaited heart surgery.
She was predeceased by her father Stanley, mother Viola, and niece Jenny. Left with her cherished memory is her husband Tony, sisters Cheryl and Linda, daughters Vanessa and Caitlin, granddaughter Trinity as well as many other beloved family and friends.
Darlene will be remembered by her big heart, her beautiful soul, for her love of simple pleasures, her inspiring positive attitude, and for a smile that brought happiness into the lives of so many. Her kindness and compassion will be aspired to in honor of her memory. We thank everyone for all of your thoughts and prayers at this time.
Funeral Service and Celebration of Life
Friday December 23, 2016
2:00 pm - 5:00 pm
Trinity Funeral Home
10530-116 Street Edmonton, AB