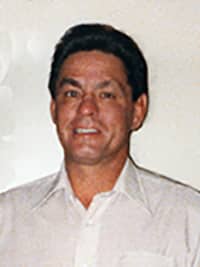 David Gordon Daniels
Someone I love has gone away and life is not the same,
the greatest gift that you can give is just to speak his name.
I need to hear the stories and the tales of days gone past,
I need for you to understand his memories must last.
We'll never make more memories since he is no longer here,
so when you say his name to me it's music to my ears.
It is with great sadness that we announce the passing of David Gordon Daniels on August 17, 2018 in Edmonton, Alberta at the age of 82.
Gordon is survived by his daughters Monica, Angela and his son Gordon. His grandchildren: Linnea, Leah, Toni, Kennedy, Armando, Andie, Ansen and Zoë and his great granddaughter Scarlett. He is also survived by his brothers Berkley and Foster, his sisters Lorna, Rose (Tootsie), Valerie and Lorraine.
He is predeceased by his first wife Ida and his partner Hazel, his mother Anne and his father Daniel, his son Warren, his brothers Percy, Danny (Danny Boy), Allen and his sister Angela.
Funeral Service
There will be a prompt memorial service at Trinity Funeral Home on August 31, 2018 2 pm followed by a graveside interment of his ashes at St. Joachim cemetery at 3 pm.
Trinity Funeral Home
10530 - 116 Street NW
Edmonton, Alberta