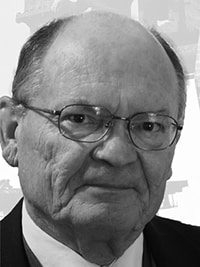 David John Vincent
The family of DAVID JOHN VINCENT is saddened to announce his passing away on Tuesday, March 13, at the age of 75. He remained his characteristic sharp-witted and good-humoured self throughout his life.
David was born in Northampton, England after his pregnant mother was evacuated from London to avoid the German bombing. He then grew up in Orpington, Kent, the eldest of four children (Michael, Trish, Eileen).
David began a long career in radio as part of the Pirate Radio movement. Under the pseudonym "David Sinclair", he and his fellow pirates broadcasted pop music from decommissioned sea-forts or offshore boats to millions of listeners throughout Britain and Europe. Shortly after the UK government passed the Marine Broadcasting Offenses Act in 1967, David moved to Canada to continue his broadcasting career in radio and television. Eventually settling in the Edmonton area, David had three sons (Christopher, Stephen, Ross).
With his considerable experience he turned his hand to teaching, helping to train a new generation of radio personalities. As the industry changed, so did he, and he applied his affable charm to a vibrant career in sales.
David published his Pirate Radio memoirs "Making Waves" under his radio pseudonym in 2015. At the urging of his children, David recorded an audiobook of "Making Waves" in 2017, sharing his great talent and remarkable voice one final time.
The family would like to thank the staff at the Cross Cancer Institute and the Foyer Lacombe for their tremendous care.