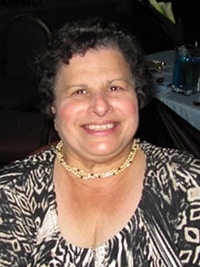 Dawn Mendes De Franca
September 4th, 1940 – January 1st, 2021
It is with heavy hearts that we announce the passing of Dawn Mendes De Franca on January 1, 2021, at the age of 80 years.
Dawn is survived by her children Christina (Mark) and David; Her granddaughters Brittney, Brooke and Taylor; her brother Philip (Chris), sister-in-law Dolores, nieces Agnetha and Michelle and nephew's Roger, Gavin and Craig.
Dawn was predeceased by her husband Noel, Brothers Colin and Gordon, sister Carol and niece Debbie.
Dawn was born to her late parents Edna and Percy in Georgetown, Guyana and dedicated her life to career she loved as a Registered Nurse.
Dawn dedicated her life to her friends and family. She was a generous, caring, cheerful and loved to socialize with people. From singing happy birthday for your birthday or calling just to say hi she wanted the best for everyone. She loved her children and granddaughters dearly and she is loved by many and missed by all.
The family would like to thank the staff at Miller Crossing Care Long Term Care Home and Sturgeon Community Hospital for their compassion and warm care during mom's time there.
A celebration of Dawn's life will be held at a later date with the current covid-19 restrictions. The family looks forward to reminiscing with all when we are able to do so.