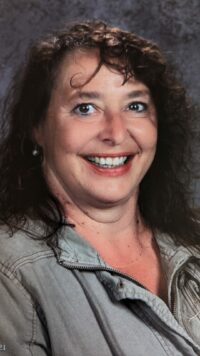 Dawna Michelle Labbe
December 1, 1964
-
April 1, 2023
It is with great sadness that we share the news of Dawna Michelle Labbe's passing at the age of 58 on April 1, 2023. Dawna was a beloved music and elementary school teacher who touched the lives of countless students during her career. She is survived by her two sons, Colin and Garrett, whom she loved more than anything in this world. She also leaves her brothers Mark and Marcel and her sisters Jill, Jen, and Susan.
Dawna was a passionate and dedicated educator, known for her infectious love of music and her commitment to her students. She had a gift for making learning fun and engaging, and her enthusiasm for education was evident in everything she did. Dawna was also an accomplished artist and musician, and her love of music inspired her students to explore their own talents and passions.
Dawna's passing has left a void in the lives of those who knew her. Her family, friends, and colleagues will always remember her as a kind and compassionate person who made the world a better place. Though she may be gone, her legacy will live on through the countless students whose lives she touched.
Rest in peace Dawna. You will be forever missed, but your memory will live on through the music and education you shared with the world.