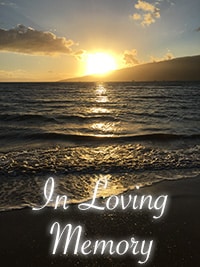 Delores Caroline Heath
Delores Caroline Heath, a beautiful and elegant lady, passed away October 19, 2019 at the Benevolence Extended Care facility in Edmonton, with her husband Ray by her side.
She was predeceased by her first husband Terry Telnes, her parents Marion and Fred Soderberg, her brothers Bud and Sheldon Sonderberg and her sister Lynn Soderberg.
She is survived by her six children Gina Scott (John), Belinda Teyema (George), Terry Telnes (Brenda), Rob Telnes (Elma), Sean Telnes, and Christopher Telnes, her step sons Scott Heath (Lori) and Shaun Heath as well as 18 grandchildren and 10 great grandchildren. She is also survived by her brother John Soderberg and sisters Cheryl Vold and Lisa Morrical.
She enjoyed the simple pleasures of life particularly when it involved her family. She was a wonderful and caring wife, mother and friend. She will be missed by all who knew her.