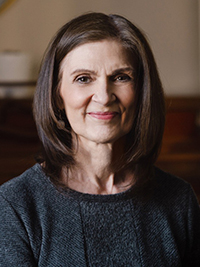 Diane Waddell
It is with heavy hearts that we announce the passing of our beloved wife and mother, Diane Elizabeth Waddell, on January 12, 2020.
Diane spent her final days surrounded by the love of her family and in the care of The Grey Nuns Palliative Unit. While her last year was spent fighting pancreatic cancer, her entire life was spent living life fully.
Forever in the hearts of her husband of 40 years, Kevin Waddell, their children Chelsea Emmerzael (Graeme), Lindsey Lundberg (Shayne) and Taylor Waddell (Jenn), her grandchildren Rowan and Maeve, mother-in-law Shirley Waddell, and many other loving family members.
She was predeceased by her father Armando Tambosso (Joan), mother Mary Miller (Rocky), and father-in-law Neil Waddell.
Diane grew up in Riverside, California where she discovered a lifetime love for Disneyland. She met her soulmate, Kevin, in Hinton, Alberta, and they raised their family together in Edmonton. Diane was a childbirth educator for over 30 years running her own business while also maintaining her other passion in the fitness world. As a personal trainer in the 80s, Diane taught the original aerobics classes. As the fitness world expanded, she found fulfillment in teaching barre, pilates and senior's fitness.
Memorial Donations
In lieu of flowers, donations can be made to;
Centre for Family Literacy http://www.famlit.ca/
Or to;
Edmonton public library https://www.epl.ca/