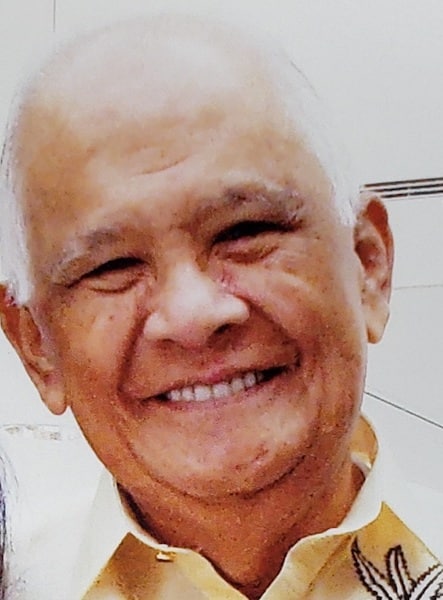 Dionisio Tesorio
On May 28, 2020, Dionisio 'Johnny' Tesorio of Edmonton, Alberta, passed away due to health complications at the age of 82 years. He leaves to mourn his passing his wife of 38 years, Gail, daughters Nicole, Kristy and Shelley – all from Edmonton, as well as numerous nieces, nephews, friends, godchildren and many other extended relatives from all over Canada, the Philippines and the United States. Dionisio was predeceased by his parents, Domingo and Anna, his two brothers and his four sisters.
There will be a viewing taking place on Thursday June 4, 2020 from 2:00pm to 4:00pm at Trinity Funeral Home, 10530-116 St., Edmonton, AB. Due to COVID-19 restrictions as per the Government of Alberta, Trinity Funeral home is only able to accommodate 20 people at a time within their building for those who wish to pay their respects to Dionisio in person. Please contact Shelley Tesorio at stesorio@hotmail.com to confirm a time slot for June 4, 2020. The Tesorio family will also be streaming the viewing live on Facebook for those who are unable to attend in person.
Mass of Christian burial will be held for immediate family only on Friday June 5, 2020 at 10:00am at Trinity Funeral home with Father Simmy Joseph, CMI. The Tesorio family will also be streaming this mass live on Facebook for those unable to attend in person. You can send a Facebook friend request to Nicole Tesorio, Kristy Tesorio or Shelley Tesorio in order to view the burial mass live.
Internment will follow at Holy Cross Cemetery.
The family will be planning a celebration of life on a later date to honor the memory of Dionisio once COVID restrictions have been lifted so that everyone who wishes to attend can do so safely.
The Tesorio family would like to thank everyone for their understanding, patience and cooperation while adhering to the social distancing rules set in place during this challenging time.