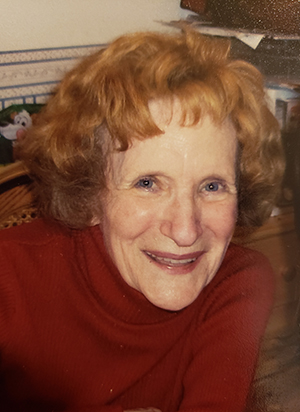 Dolores Jeanne Boisclair
April 26, 1921
-
April 5, 2022
Dolores was born on April 26, 1921 in St.Simeon , Quebec and was the 2nd youngest of 9 children. Her family homesteaded to Codesa , Alberta in 1928 where she lived until 1940. At 19 years old she moved to Edmonton and later to Quebec where she met her husband Roger Boisclair. They married in 1953 and had one son Robert.
She is predeceased by Roger (husband), Robert (son), Max Matwie (husband), her parents (Edgar and Blanche) and 8 siblings (Joe Prim, Hirlandise, Paul, Louisia, Rosealba, Donat, Claude and Marcel).
Dolores, also known to everyone as 'Aunty', is lovingly remembered by her sister-in-law Collette, nieces and nephews Irene/Brent, Blanche, Claude/Penny , Alice, Joe and Claudette along with several other nieces and nephews, grandchildren (3) and great grandchildren (5). She was loved by many and will be missed.
Funeral Service
2:00PM Wednesday April 20, 2022
Trinity Funeral Chapel
10530-116 Street
Livestream link: https://vimeo.com/700112728/a2dfbcf1bd
Dolores will be laid to rest in Quebec.