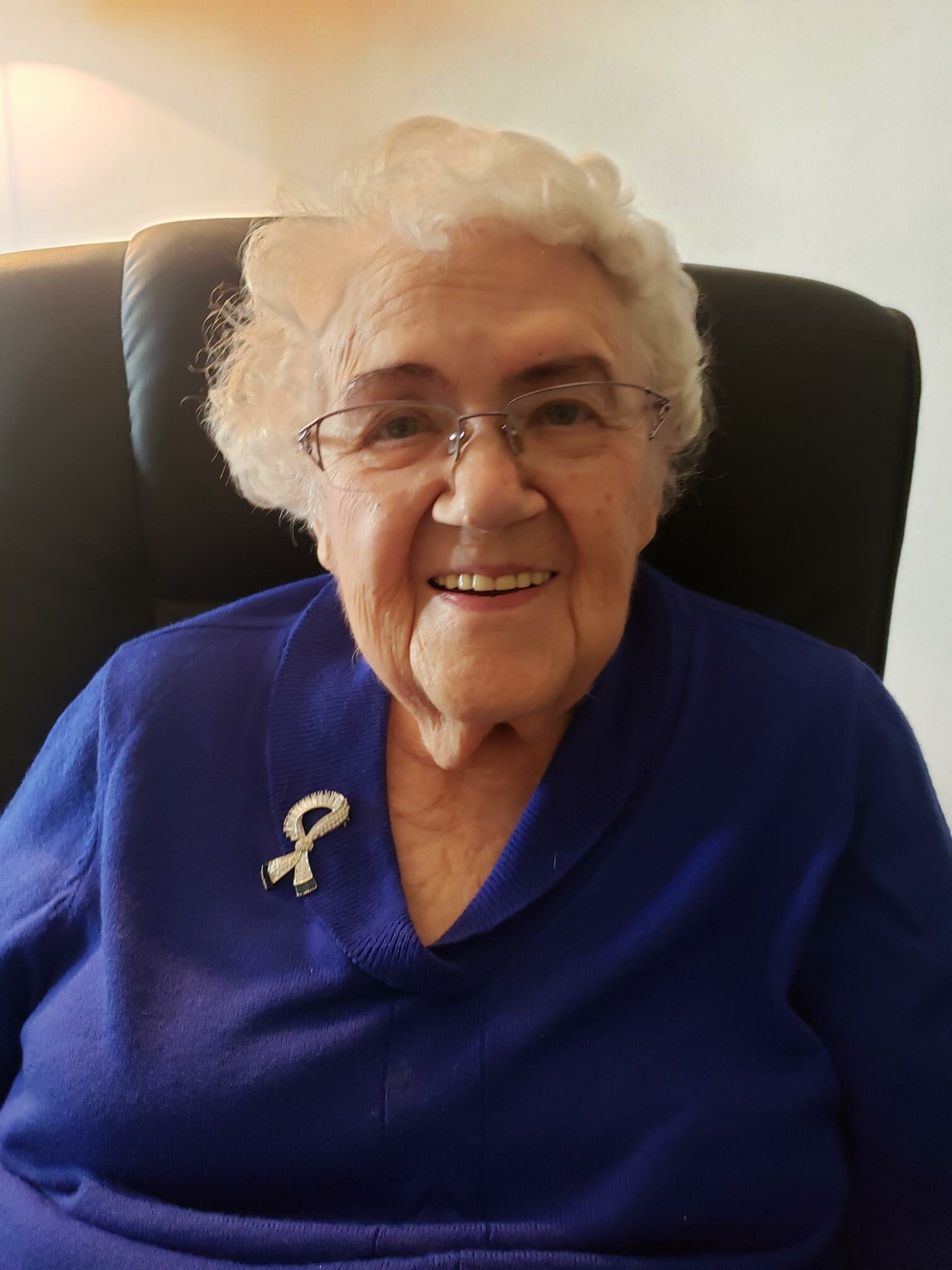 Dolores Wyatt
December 11, 1929
-
January 16, 2022
Wyatt, Dolores M.
Dec. 11, 1929 – January 16, 2022
Dolores passed away peacefully at the age of 92. She will be remembered lovingly by her children Dean(Kathy), Maren(Carl), Eric(Brenda) and Darin(Sherry) and her 11 grandchildren and 9 great-grandchildren.
Dolores was born in High River, Alberta and moved to Galahad, Alberta, as a child. She fondly remembered those years and the people that touched her life. After her family moved to Hedley, BC she moved on to Penticton where she met her future husband, Ernest. In July of 1952 they were wed and in 1954 they moved to Edmonton. Settling in Sherwood Park in 1963, they set about raising their growing family. Dolores and Ernest were very active in the Sherwood Park United Church where she was Organist, Choir Leader and Junior Choir Leader. She also loved to play the piano and taught piano lessons for many years. Dolores loved to cook, sing, read, camp, play cards and travel to visit family and friends. After the passing of Ernest, Dolores found her new home at Southside Manor where she enjoyed a full life with the many residents there. She was very active in the social committee and took it upon herself to greet everyone daily at lunch. She was always interested in those around her and especially loved to hear all the news of family and friends. She was "Dolly" to many people and will be missed by all.
She was predeceased by Ernest(2001) and her granddaughter Kari(1997).
The family would like to thank the University of Alberta Hospital and the Foyer Lacombe Hospice for the kindness and care they gave her during the last few months following her fall and subsequent strokes.
Please join the family on June 4 th , 2022 at
Southminster – Steinhauer United Church
10740 – 19 th Ave. N.W. Edmonton, AB T6J 6W9
The service will be held at 11:00 am.