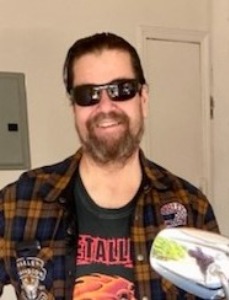 Donald Arthur Grenier
February 2, 1963
-
October 18, 2022
We are sad to announce the sudden passing of Donald Arthur Grenier on October 18 th 2022 at the age of 59.
Donald was born in Clinton, Ontario on February 2 nd 1963. He grew up in Manitoba in various towns; Portage La Prairie, Morris and the City of Winnipeg.
Donald enjoyed his career as a Heavy Duty Mechanic for almost 40 years. He started his career in Winnipeg in 1983 where his focus as a journeyman began.
Obtaining his Red Seal Certification he worked in various parts of the country and the world.
He eventually settled into his life and career based out of the region of Edmonton Alberta.
Donald was an avid motorcycle, car and truck enthusiast. He enjoyed rebuilding vehicles for his pleasure.
Donald will be missed by all who knew him, he was a generous and kind man always willing to help others if he could.
Donald leaves behind his Mother, Dorothy Grenier and Father, Donald Grenier (Brenda), sister, Judy Alcock (Richard), nephews and nieces – Curtis, Mason, Grace and Victoria as well as aunts, uncles, cousins and many friends.
He is predeceased by his brother Curtis Todd Grenier
His funeral will be June 15 th 2023 at St. Patrick's Roman Catholic Church in Stayner, Ontario after which he will be interred at the St' Patrick Roman Catholic Cemetery in Stayner, Ontario