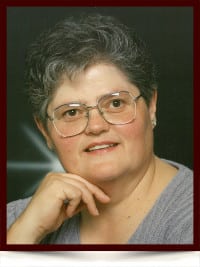 Donna Butler
April 25,1954 - January 13, 2017
Donna slipped away into the arms of her Lord and Saviour at the age of 62 on January 13, 2017, after a short but hard fought battle with cancer. Donna's 39-year nursing career began in Pediatrics in The Pas, MB, and then changed to Long Term Care in both Winnipeg and Edmonton, with a happy retirement in June 2015.
Donna enjoyed her strong involvement with the Salvation Army Church as Youth Group Leader and Corps Secretary/Treasurer. Donna will be greatly missed by her twin sister Donita, brother David, and sister-in-law Sue. Her loss will also be greatly felt by nieces Laura [Adam], Katharine [Dave], Erin [Mike], and nephew Ian, as well as great nieces Elizabeth, Jayda and Madison, and great nephews Vaughn and Quade. Donna had many close friends and extended family who will feel her loss.
Donna was predeceased by her parents, Marguerite and Bob Butler.
Donna and Donita would like to extend their heartfelt thanks for the support and care received from Dr. Keith McNicol, Dr. Sheryl Koski, and the staff at Stony Plain Westview Hospital and Hospice.
Celebration of Life
Saturday January 21, 11:00am
The Salvation Army Castledowns Church
12404 140 Ave NW, Edmonton, AB
In lieu of flowers, donations can be made to Salvation Army Church, Castledowns, 12404 - 140 Avenue, Edmonton AB T5X 5Z1 https://www.canadahelps.org/en/charities/the-salvation-army-casteldowns-church-edmonton/, or The Cross Cancer Institute, 11560 University Avenue NW, Edmonton AB T6G 1Z2 https://albertacancer.ca/donate/in-memory