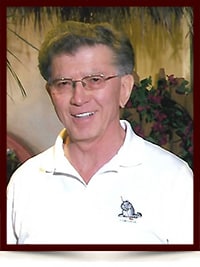 April 18, 1936 – November 9, 2017
Doug, the son of Louise Marie Demers and John Henry Warring, was born and raised in Gibbons, Alberta. He moved to Edmonton as a young man and worked and lived here for over 60 years. He loved to travel and meet new people and in his later years took great pleasure in living downtown, beside Edmonton's river valley, where he took daily walks.
Doug will be lovingly remembered by his brother Louis Warring (Molly), his niece Cindy Hanson (Gordon) and their children and grandchildren; Katie, Duncan, McKenna and Reese Milroy and Maggie, Dylan, Cooper and Ella Stanley. He was particularly fond of the children of the family who always brought a smile to his face.
A Memorial Gathering will be arranged at a later date. To send an online message of condolence please go to www.trinityfuneralhome.ca