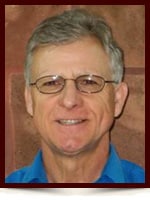 Dr. James Neil McMillin, B.Sc., Ph.D., P.Eng.
December 13 1947 – December 6 2011
Jim passed away with his loving family by his side.
He is survived by his partner, Patricia; his sons, Liam, Brendan (Ashley), Neil (Krysalynne); their mother, Marg (Jeff); sisters, Carole (Gary) and Hazel; nephew, Owen along with numerous extended family members and friends.
Celebration of Life
1:00 PM on Tuesday December 13, 2011
Engineering Solarium, 2nd floor of the Engineering, Teaching, and Learning Complex (ETLC)
9107-116 Street
Memorial Donations
Mazankowski Alberta Heart Institute
8440-112 Street, Edmonton, AB T6G 2B7