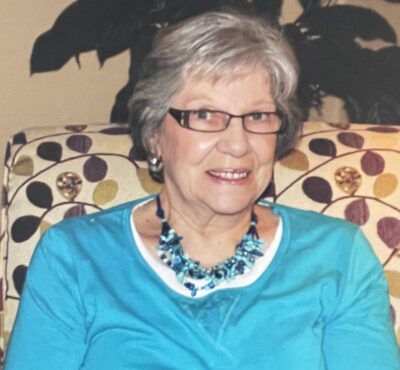 Ena Irene Cassell
February 9, 1935
-
August 11, 2022
On Thursday August 11, 2022 Ena Irene Cassell passed away peacefully after a brief battle with cancer. Ena was born in Elkhorn Manitoba on February 9, 1935. She worked in many different roles in her life, living in all three prairie provinces and eventually settling in Edmonton Alberta. She had a passion for Art. She loved music, the radio was always on in her home, and she would often start the singing at family gatherings. She owned multiple copies of the Elkhorn Song book and used them well! Later in her life she took up painting, and painted everything from her childhood home to landscapes to grain elevators.
Ena was predeceased by her Parents Russell and Agnes; Siblings Merle, Doug, Isobel, Doreen, Betty and Marie; Daughters Shelley and Heather; Grandson Tyler. She is survived by her sister Allie (Jack); Son Tyler, Daughter Lezlie; Grandchildren Dell, Chera (Doug), Travis, Courtney, Erin (Tim), Michael (Riley), Ryan and Graydon; Great Grandchildren Chace, Jessica, Colton, Will, Alex (James) Trey, Daiten, Sawyer, Parker, Willum, Arleigh and Hudson; and was beloved by her nieces, nephews and friends.
A celebration of life will be held on September 9, 2022 at 2:00pm at Trinity Funeral Home (10530 116 street Edmonton Alberta)
Those wishing to view the service via livestream can do so by clicking the following link:
https://www.rispektmedia.com/celebrating-ena-cassell-sept-9
In Lieu of flowers please consider making a donation to a local art or music program in Ena's name.