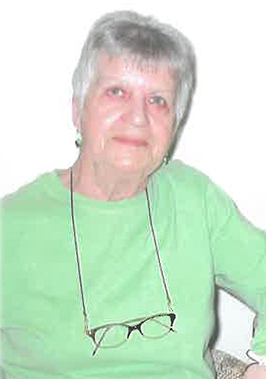 Erma Laurine Lubkey
May 8, 1937
-
January 7, 2022
Erma Laurine Lubkey passed away peacefully on Jan 6th, at the Royal Alexandra Hospital In Edmonton AB.
Erma was predeceased by her parents Fred and Martha Linzmeyer, sister Arnetta, son Garth and daughter-in-law Tracey
She leaves behind her loving husband Sam, brother Vern, two children Sid, Laurine (Glenn) daughter-in-law Lynn along with six grandchildren; Alicia (Tony) Courtney (Matt) Karey (Brendan) Lindsey (Mike) Kelly (Tim) Lance (Chelsea)
Erma was born in Balgonie, Saskatchewan in 1937 and in 1956 she married her husband Sam. They moved their young family to Edmonton, Alberta in 1968. As a loving young mother she balanced homemaking with assorted part-time and seasonal jobs, excited for summer to arrive so the family could go on camping trips to the mountains and stays at Radium Hot Springs, along with trips back to Saskatchewan to visit relatives.
Early retirement meant being able to leave cold weather behind in favour of winters in Arizona with Sam. Her competitive nature made her a force to deal with in the Senior Olympic games at the R.V. park in Yuma. Back home in the summer she enjoyed her other passions of bingo nights with friends, doing puzzles and playing cards, especially when her grandchildren stopped in for a game or two. ( the door was always open)
A private service will be held for Erma.
The Family would like to thank the staff at Balwin Villa (Excel Society), for their continuing care, compassion and kindness towards Erma where she was a resident for so many years.