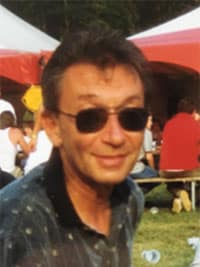 Ernest Joseph Shenkarek
Ernie Shenkarek passed away surrounded by his family on May 15 2019. Married for 55 years Ernie and his wife Maureen built a loving, tight-Knit family.
Ernie adored his 3 daughters, Audrey (Adam), Jody and Penny (Kevin) and cherished time with his 3 grandchildren, Matthew, Justin and Piquette. He is also survived by his brother Norm (Kay).
Ernie dedicated his life to his family and taught them how to laugh and go with the flow. He loved golf, music, and making people laugh and smile.
His quick wit and lovable character struck the hearts of all who met him. He will be lovingly missed by all.