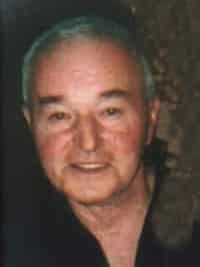 Ernie Carl Slywka
October 25, 1930 – February 8, 2018
It is with great sadness and love that our family announces the passing of  Ernie Slywka, a great man with an infectious laugh bigger than life!
Survived by his beautiful wife Vera Slywka, loving children son Randy (June) Slywka, daughter Cindy (Peter) Lenyk, loving sisters: Marie (Ken) Hillgardner and Deloris (Tony) Klug, brother-in-law Mel (Giselle) Klimchuk and sister-in-law Sophie (Vic) Chernick. Predeceased by his brother Nicky and neice Gail. Grandchildren: Kelti, Bobby, Shonna, Jeffrey, Niko and 5 greatgrandchildren. His most cherished nieces and nephews: Rick, Neil, Brad and Grant, Wendy, Bobby, Sandy, and Vincent.
Erinie was predeceased by his parents Nick Slywka & Kate (Yeremy) Slywka.
Small private ceremony for immediate family as per Ernie's instructions & last wishes.
In lieu of flowers donation may be made to the Alzheimer Society of Edmonton.