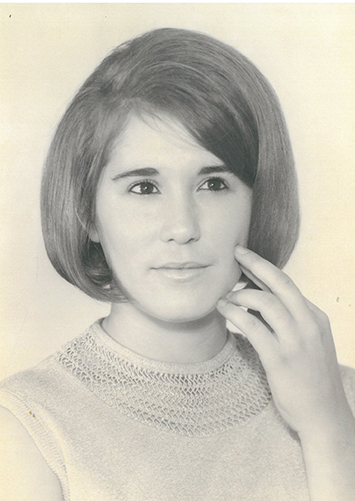 Gayle Lenore (Gottinger) Mace
August 2, 1949
-
June 24, 2022
Gayle Lenore (Gottinger) Mace, 72, passed away in hospital on June 24, 2022. Gayle was a proud mother of Brad and Sheila, grandmother to Derek, Maria, Maya and Cole, and mother-in-law to Liene, who was like a second daughter to her.
Gayle was born in Melville, Saskatchewan, and spent her early years on the family farm with her parents, Walter and Margaret. Her most clear memory of that time was of the turkeys who she said chased her around the farmyard. Second oldest in a large family, she later moved to Edmonton with her brothers and sisters. Gayle's childhood was hard, and from it she grew to have an independent spirit that would serve her well for the rest of her life.
At age seventeen, she met the love of her life, Rick, while she was working at A&W in Edmonton. They married when she was twenty, and shortly after, moved to Edson, Alberta, where Rick was employed as a social worker. She took tremendous pride in creating a fine home for her family, which soon included Brad and Sheila.
Moving to Sherwood Park, Gayle and Rick put down long-lasting roots. Gayle had many close friendships with neighbours, relationships that in some cases spanned over forty years. Most mornings, you could hear her on the phone catching up with her best friend, Judy Saulnier, or if the doorbell rang, it was probably Sheila Hughes, stopping by to say hello. As the saying goes, "There are friends, there is family and then there are friends that become family."
Gayle had a fighting spirit, a sharp wit and loved to talk. She was a dedicated and proud mother, who always took the time to make a wonderful meal, keep an impeccable home, remember everyone's birthdays, and make people laugh. With Gayle, you always knew where you stood, and you always knew you were loved.
After so many challenging years, she will be laid to rest with her beloved husband Rick, who she missed dearly each and every day since his passing.
A private graveside ceremony will be held for Gayle. In lieu of flowers, please contribute to the Heart and Stroke Foundation of Canada, which was one of Gayle's favourite charities.