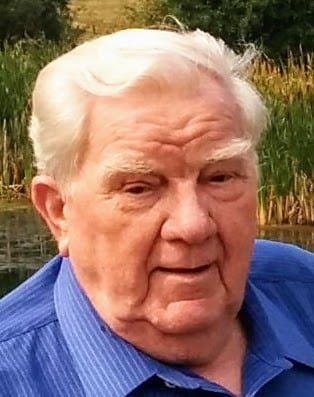 George Jurgen Walter Loh
On January 1, 2021, George Jurgen Walter Loh loving father and grandfather passed away at the age of 91. George was born on August 2, 1929 in Wuppertal Germany. He was trained as a complex tool and die maker in Germany and immigrated to Edmonton, AB. Canada in 1953, where he ran his own business Loh Ventilation and later worked for the Alberta Government. In 1954 he married Erika and had their son Elliot and subsequently divorced.
George was preceded in death by his father George, mother Maria, his two sisters Ingeborg and Marianne and his brothers Hartwig and Martin. He is survived by his son Elliot and his wife Fedra, and their children Michael and Adam, as well as his brother Joachim (Joe), his wife Renate and their daughter Dorothy, as well as his sister-in-law Marlene, his close friend Natalie, and his chess buddies Heinz and Albert.
George will be fondly remembered for his many interests. He was a formidable chess player, enjoyed reading about scientific advances, and had great love for cake and pastries. The latter made him an excellent Santa Clause at many of his grand-children's Christmas parties which he loved to do. He also loved to entertain his many friends and would often have gatherings at his place to share a meal or a piece of cake while sharing his many stories. He made the best Schnitzel. He was always there for his family and friends and quick to offer to help if needed. He will be missed for his passion for life and his caring soul.
George also loved photography, particularly of the Rocky Mountains which he visited frequently and often brought back new pictures and stories of wildlife he had seen. As such, donations in his name can be made to the Canadian Parks and Wilderness Society (CPAWS).
Due to gathering restrictions, the formal memorial service will be postponed until a time where his family and friends can safely gather to properly honor the memory of George Loh.