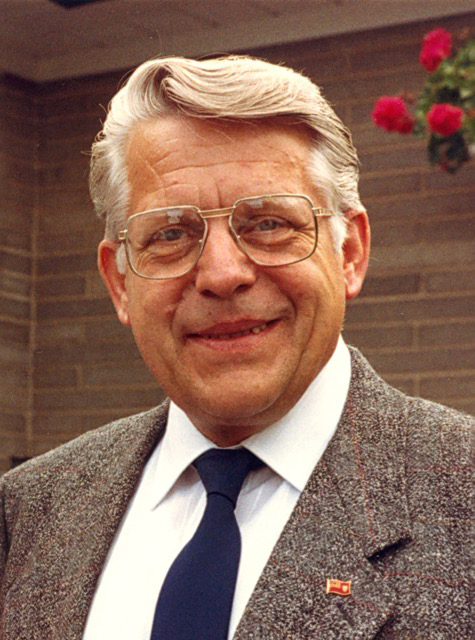 Dr. Gerhard Johannes August Kennepohl
October 12, 1934-July 11, 2020
Gerhard J.A. Kennepohl passed away peacefully in his sleep on Saturday July 11, 2020 at the age of 85. Predeceased by his beloved wife, Evmarie, he leaves behind his son, Dietmar (Roberta) and daughter, Elke (Wade). Gerhard was extremely proud to be Opa to his granddaughters Inka and Astrid and enjoyed being one of seven brothers, predeceased by Richard and Karl (Marie-Thérèse) and survived by Uli (Carmen), Georg, Johannes (Susan), and Bernard (Lisette).
Growing up on a farm in Germany, then immigrating to Canada in the 1950s, Gerhard pursued a career in chemistry that led him across Canada and back again. He spent the majority of his career at Gulf Oil Canada and later at the Ontario Ministry of Transportation researching practical applications of asphalt. Family road trips often became a photo op for various road construction projects. Gerhard was highly respected in his field at an international level, taking his pavement knowledge to Japan, the Middle East and all over Europe. Even retirement could not slow Gerhard down and he made frequent trips to the University of Waterloo to help students and continue with his research. He received an honorary doctoral degree from the University of Waterloo in 2009 where he also was an adjunct professor and founding principal of the Centre for Pavement and Transportation Technology. As an adjunct professor at University of Calgary, Gerhard made annual visits to Alberta to be an external examiner for Ph.D. students and visit his children and grandchildren.
In Oakville, Gerhard was the organist for St. James Church for over 40 years playing both the English and Italian masses. He also spent a great deal of time supporting the Air Cadets (540 Squadron) over the years. Gardening and playing his grand piano were passions of Gerhard and his music and gardens were enjoyed by many.
Family was a vital part of Gerhard's life and he enjoyed spear-heading family gatherings both close to home and globally. The family farm near Napanee, Ontario was a favourite meeting place that provided the opportunity to re-live memories of farm life in Germany and where Gerhard orchestrated the family sing-alongs around the piano. The Oakville house also became a favoured family gathering site with Evmarie's famous baked goods, and the large gardens so meticulously cared for by Gerhard.
Gerhard and Evmarie met at dance in Germany and Evmarie fell for Gerhard even though he ruined her new shoes while dancing. We'd like to think they are dancing happily together again (minus the shoe damage).
In lieu of flowers the family ask donations can be made in Gerhard's name to either the Arthritis Society or Parkinson Canada.