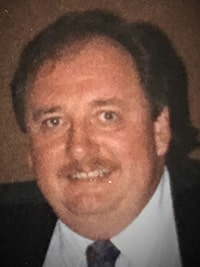 Gilbert Alfred St. Onge
Gilbert Alfred was born Dec 20, 1953 in Edmonton, Alberta, the first child of Robert and Helen St. Onge. Their family was completed with the arrival of Gil's sister Susan.
Gil attended junior high and high school in New Westminster, BC, where his family had moved. His natural musical ability led him to proficiency on the guitar. He and his friends formed a band, some of whose members eventually went on to be part of the band Prism.
As a young adult he relocated to Edmonton and pursued a career in music as a sales rep. This position allowed him to expand his social network and he was always surrounded with great friends.
In the early 80's Gil's life was forever changed when he began a relationship with Maureen McCallum, the love of his life. Gil and Maureen had previously worked together in retail, and remained friends during her divorce and subsequent move to Victoria. They established a home together when she returned to Alberta and Gil became stepdad to Maureen's youngest son Stuart. He also embraced her older sons Scott and Wes, and there were many happy family times together.
Over the years Gil and Maureen lived in homes in Edmonton, Westbank, BC, and Calgary. They shared a love of music, cooking, and travel. Gil helped Maureen realize a lifelong dream to visit Italy and Greece. They especially enjoyed being near the water, and one of their favourite places was Lake Okanagan.
It was difficult for Gil to recover following the passing of Maureen in 2016. He faced a variety of health-related challenges, and very soon was showing signs of Lewy body dementia. Eventually this, along with kidney failure, took its final toll.
Gil is forever loved by his sister Susan and her husband Michael Dutczak, nephews Sean and Matthew (Johnna); brother-in-law Roger; stepsons Stuart (Pearl), Scott (Charmaine), and Wes McCallum; step grandchildren Christina Pilfold, Stephanie, Ben, and Madison McCallum; great nephew Miles and great niece Jessa; and his lifelong friends. He was predeceased by his parents Robert and Helen, and his partner Maureen.
Special people never leave us even after they are gone.