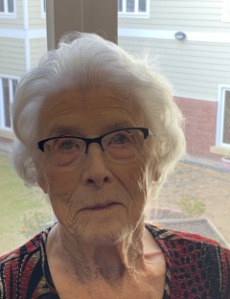 Gladys Anne Wagner
April 3, 1925
-
April 2, 2023
With love in our hearts and a lifetime of happy memories we said goodbye to Gladys Anne Wagner on April 2, 2023 one day short of her 98th birthday.
She is survived by her daughters Jacquie (Bob), Connie, Sandy (Conrad), Sherri (Darrell), son-in-law Mike, 9 grandchildren and 16 great-grandchildren. Also her brother Walter (Olga) Limming, sister-in-law Jean Limming, numerous nieces and nephews and their families.
She was predeceased by her husband Jack, daughter Susan and son-in-law Jerry.
Gladys will be remembered as a woman who loved being surrounded by her family and friends. She enjoyed gardening, bowling, and playing cards.
In her younger years she was happiest on a basketball court, running track or speed skating. You always felt at home when visiting  as she had an open door and a meal on the table.
She has found her way back to the love of her life Jack, whom she celebrated over 72 years with. We will all miss her so much.
A celebration of life will be held at a later date.