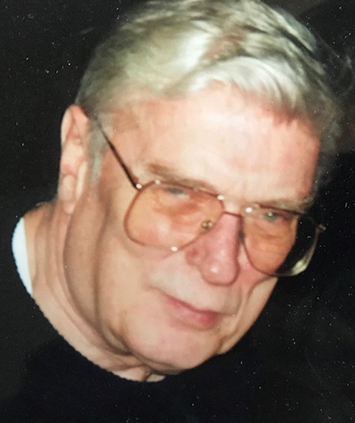 Glen Whitman Meredith
January 25, 1940
-
May 20, 2022
Glen Whitman Meredith passed away peacefully at the age of 82 on May 20, 2022, in Edmonton, Alberta.
Glen was preceded in death by his loving wife Lorraine (Lorrie) Meredith, his parents John Whitman (Whit) Meredith and Ingibjorg Margaret (Inga) Meredith. Glen was also preceded in death by his loving daughter Susan, older sister Norma and his sister Margaret who passed away as a child before he was born. After the death of his loving wife Lorrie and up until the time of his passing, Glen was cared for and comforted by his niece Brenda Bruce.
He is survived by and will be loving missed by his three sons, Andrew (Noime), Dennis (Tiffany) and Paul (Karen), many beautiful grandchildren and great-grandchildren, along with many nieces and nephews.
Glen was born on January 25, 1940, in Glenboro, Manitoba and was an avid Winnipeg Jets and Edmonton Oilers hockey fan. Glen enlisted with the Canadian military in 1958 and served in the Royal Canadian Air Force as a radar avionics technician as a Master Corporal for 34 years. Upon his retirement in 1992 from the Royal Canadian Air Force and during his service to our country, he received a Canadian Distinguished Service medal recognizing his long and exemplary military career as well as a Special Service medal for taking part in operations under exceptional circumstances. During his long military service, he served in numerous military operations, humanitarian and peace keeping missions around the globe, which included the Gulf war in Iraq, the Ethiopia famine crisis, and relief efforts to Hurricane torn countries. He also was posted at the Canadian Armed Forces signals intelligence intercept facility located in Alert, Nunavut, Canada. Throughout his career in the military, he traveled to all the continents in the world from Antarctica to the Artic. After Glen's retirement from the Royal Canadian Air Force, he served as a commissionaire for over 17 years before his retirement.
Glen will be dearly missed by his children, grandchildren, great-grandchildren, nieces, and nephews and all who were lucky enough to know him.
A Celebration of Life will be held on Saturday June 25, 2022 from 2:30 pm to 5:00 pm, located in the Upper Hall at the Good Shepherd Anglican Church at 15495 Castle Downs Road NW, Edmonton, Alberta.
In lieu of flowers, donations can be made in memory of Glen Whitman Meredith to the Hope Mission a charity that Glen supported at https://hopemission.com/donate/ an organization which serves Edmonton's homeless and vulnerable community.